Thai Food Online Facebook Group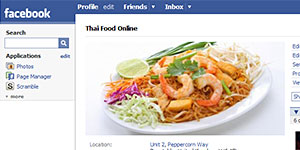 Love it, or hate it, Facebook is here to stay. So we have now created our own Facebook group, where both customers and people who have an interest in Thai food can exchange ideas and recipes. You can also participate in discussions about Thai food and Thai recipes.
So this would be a great way for you to meet similar people like yourself who share a passion for Thai food!
»
View the Thai Food Online Facebook group